Brent Wake, MPH
Vice President of Public Policy and Alliance Initiatives
(317) 715-2141
Brent serves as Vice President of Public Policy & Alliance Initiatives and is responsible for leading the collective advancement of Indiana's YMCAs through oversight of advocacy efforts, securing resources, building external partnerships, and fostering cooperation and consensus on issues important to Indiana YMCAs. Additionally, Brent serves in a related role as the state director of the Indiana YMCA Youth and Government program, which aims to teach democracy to each generation while promoting social equity among Hoosier youth.
Previously, he was the Legislative & Business Liaison for the City of Fort Wayne Mayor's Office where he directed government activities in support of the City's local, State and federal legislative agendas and took on special business initiatives; a community liaison for the Fort Wayne Mayor's Office; and Regional Director for the Office of U.S. Senator Evan Bayh. He holds a Master of Public Health/Public Health Administration from Indiana University – Bloomington and a Bachelor of Political Science/Pre-Law from Indiana University – Fort Wayne.
When not at one of Indiana's YMCAs, Brent's time is typically spent serving other organizations that align with his passions: the board of directors of Indiana United Ways and Indiana Afterschool Network and in his church's music ministry. Brent resides in Indianapolis with his wife and three kids.

Director of Engagement and Education
(317) 715-2145
Melissa is a proven and trusted professional with over two decades of experience in office administration, training and leadership development, event planning/coordination, coaching, and facilitation. Working with the Indiana Alliance of YMCAs allows her to build her skills in leadership coaching, strategic planning, and board development while sharing her prior expertise with Indiana Ys. Melissa is passionate about being a connector for people and resources. She's a lifelong learner, facilitator, trainer, coach, mentor, and friend to many throughout the Y movement. Melissa lives in Indianapolis with her husband and two sons and enjoys camping and attending her sons' activities in her spare time.

Chief Executive Officer
(317) 715-2142
With more than 40 years of nonprofit program, executive and operations experience, Wade has a rich portfolio of consulting CEOs, CVOs and boards of directors on governance and board development, CEO search process, strategic planning, and operational issues. As a nonprofit CEO for thirteen years, in addition to thirteen years as a branch executive and program director in large, midsize and small YMCAs, and as a policy volunteer on several community boards, Wade's first-hand knowledge and experience in nonprofit management is foundational to his unique ability to serve as a catalyst in empowering executives, teams and boards to shine. In his current role as the CEO of the Indiana Alliance of YMCAs, Wade is leading the efforts to enhance the relevancy and sustainability of all Indiana YMCAs through advocacy, public policy, board governance, strategic planning, shared services and networking efforts.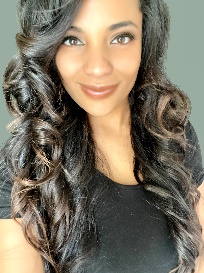 Iesha Grove
State Director of Civic Engagement
(317) 715-2144
Before joining the Alliance, Iesha served the Twin Rivers YMCA in New Bern, North Carolina, as the Family Services Director for the past seven years. As director, she started a successful summer camp program in the community for an at-risk population and grew the existing school age childcare by 157% over her tenure. Because of her strong commitment to Child Sexual Abuse Prevention, she became a Certified Praesidium Guardian. This opportunity helped her to be an advocate and community resource to create, train, and implement best practices in the Eastern Carolina Association and other organizations in Craven County. Iesha's working career began in Munster, Indiana, working as the Assistant Director of Administration at the Wonder Years Learning Center, Inc. Iesha states, "Although Chicago hails as my hometown, I attended high school and college in Northwest Indiana. I am a Hoosier who is thrilled to return to Indiana! My new role affords me the opportunity to teach democracy to the next generation by elevating the voices of our young people. I believe in their promise, and I know the YMCA can have a positive impact on the quality of the lives of kids and the contributions they make to society." Iesha has a strong love for health and wellness and working with people of all ages and backgrounds. She is a Certified Personal Trainer, Nutrition Coach, and a Licensed Zumba (Strong Nation) Instructor.